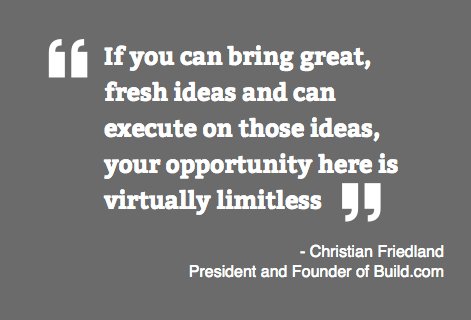 Build.com is the fastest-growing online home improvement retailer. We are committed to providing the best selection, unmatched customer service, and the easiest online shopping experience.
At Build.com, creative thinking and collaboration are the keys to our success. We continually encourage our employees to contribute their ideas, and we are looking for individuals who want to be part of a team and grow with us as a community.
Competitive Salaries
Medical & Dental
Agile Development Teams
Located in Chico, California
Ongoing training
$401K Plan + Matching
Stock Options
Fun Work Environment
Fresh Fruit Provided Daily
Top of the Line Technology
Our Stories

Why Build?
At Build.com, we've been focused on becoming the preferred employer for a diverse crew of like-minded and talented individuals. Finding incredible opportunities is simply part of the atmosphere at Build.com. The endless pursuit of life's adventure is as much a part of our professional as it is our personal lives. What we enjoy is an organization founded on innovation in all facets, be it the product we sell or the sites we create.
What sets the Recruiters for Build.com apart from our competitors is we hold the same spirit, energy, and passion we hire for. We offer a behind-the-scenes look at job opportunities, original career advice, and access to an inside view of your next best career. We believe that you can and should love your job—and be successful at it—and we want to help you make that happen.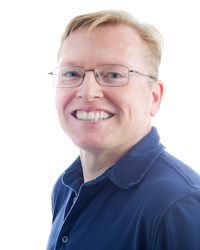 Pat Berry - Project Manager
I knew when I started at Build in July of 2013 as the Marketing Project Manager, I needed to have a decent sense of humor and an enthusiastic attitude. I was hired to facilitate all the things! Ok, well originally it was mostly the Marketing software development team. In true Build fashion, I quickly started interacting with more development teams and business units outside of Marketing and eventually just became the one and only master PM. Along the way I've grown PM into it's own department from an army of one. Working at Build provides so much opportunity to learn, grow, and accomplish that time seems to move faster here, like if you were traveling through a wormhole in space!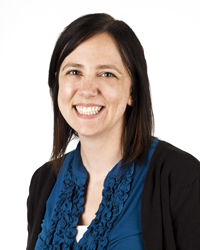 Heather Graham - Sales Director
I came to Build looking for a job at a time when the economy wasn't doing so hot. Starting out as an Inside Sales Representative, I made it my priority to help our customers as best as possible and as a result was promoted to Sales Supervisor. From there I held a variety of positions - each bringing more responsibility and opportunity to grow. I have been at Build for 6 years now, and even in my current position as the Director of Sales I have yet to hit any ceiling in my own growth and development. We have fun, work hard, and I can't wait to see what the future holds!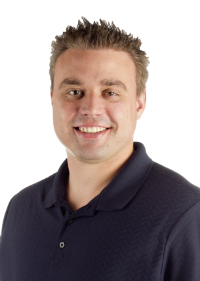 Shawn Clark - PPC Manager
The last 4 years at Build.com have been something I never dreamed I would get to experience in my professional career. I come here everyday loving the people I work with as well as the job I get paid to do. The fact that I started as a PPC Clerk and I am currently a PPC Manager shows that Build.com is committed to investing in its employees by promoting from within instead of hiring externally. The culture and environment here are truly one of a kind. Not only do we embody "Work Hard" on a daily basis, but I know first hand that we know how to "Play Hard" too. From our Holiday and Summer Block Parties to birthday lunches, there is never a shortage of fun times to be had. I truly believe Build.com nurtures these work relationships so that the company can be stronger and we can all be more productive. Twerk on.?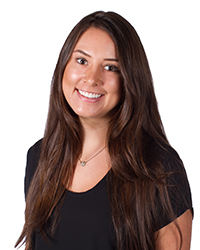 Kasandra Carlson - Accountant
My time at Build has been both challenging and rewarding. Even though I started here with only one year of work experience under my belt Build.com invested in me from day one. Build has given me great training and opportunity; enough so that I was promoted within my first year. I really love my job, the people I work with and the city that I live in.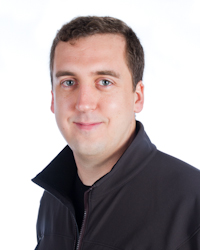 Scott Jungling - Software Development Team Lead
I started at Build back in January 2013 as a Senior Software Developer. I was truly excited to experience the fast-paced and fun culture that Build provides. Within a year I had my own team of developers and now I oversee a large part of the software engineering efforts. Build is really a place where you can be the change that you want to see in the company.
Dive Right In
Chico is a watersports haven. You'll find plenty of Buildies out wakeboarding on Lake Oroville, floating down the Sacramento River, or cooling off at Bear Hole in Upper Park while enjoying the beautiful summer weather.
Great Outdoors
Chico is home to Bidwell Park, the third-largest municipal park in California. Mountain bike in Upper Bidwell, take a 10-mile hike up to Feather Falls, or take a stroll on Table Mountain in the spring and enjoy the wildflowers.
Get Away
Take advantage of our amazing paid time-off benefits and venture out of town for a bit. Chico is just a short drive from some of the best skiing and snowboarding North America has to offer, and only a couple hours from the beach. Take a day trip up to one of Lake Tahoe's seven resorts to let loose on the slopes or catch a Giants game in the Bay.
After Hours
Want to grab a beer after work? Stop by Sierra Nevada Taproom to taste a seasonal brew or visit The Banshee, a downtown pub with a spectacular list of draft and bottled beer. Whether you feel like singing karaoke, dancing to 80s music, or shooting some pool, Downtown Chico provides great options for a fun night out..
Shop Local
The biggest perk of living in the heart of California farmland is the ease of buying organic. Shop the Thursday Night Market or the Saturday Morning Farmers Market to stock up on some local goods or visit our neighbors at the CSU, Chico University Farm for organic meat and produce. And we can't forget about the downtown boutiques - did we mention Buildies get discounts?
Family Friendly
Thinking about starting a family? Already have kids? With a variety of parks, great schools, and tons of fun and educational activities, Chico is a safe and nurturing environment for you and your family.
Build Events
Build takes pride in making sure employees are taken care of throughout the year! We are known for our epic annual block parties and end of the year themed holiday parties. Don't be surprised to see our break room full of catered food or a bounce house on the back lawn during our peak months, dubbed March Madness and Rocktober. These months are filled with free food, spirit days, and games to make the busy times of year unforgettable! Our fridges are stocked all year with fresh fruit to snack on, and we have coffee machines located around the building for those who need a little caffeine in their day.
Blueprint
The Build Blueprint training programs help leaders and emerging leaders understand the core concepts that help Build succeed. In the Emerging Leaders class, employees learn the fundamentals of leadership and management, self-awareness, and how to best lead teams. In other variations, the Pro Blueprint program helps sales staff understand what it takes to be promoted to account management. Build offers a wide variety of ongoing training to help individuals grow as professionals.
Summer Camp
Build.com Summer Camp is an innovative training opportunity designed around the concept of collaboration. We know that everyone has something they are great at, and everyone wants to learn. Throughout the 4-weeks of Summer Camp, staff become teachers as well as students leading and attending enrichment and educational classes, sharing knowledge, experiences and best practices. From Skydiving to SQL, each activity is unique, and taught by people who are passionate about their topic.
Work Hard
At Build.com, we believe in taking risks and taking ownership. Every employee has the opportunity to make their ideas a reality and we empower them to shine. We push the envelope when it comes to developing, refining, and implementing complex web applications. Our in-house developers make Build.com a force to be reckoned with amongst leading online retailers..
Play Hard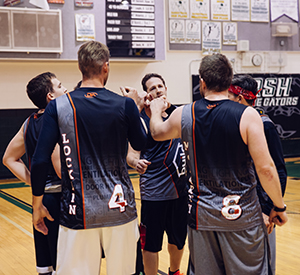 Work can be stressful, so we put a lot of effort into providing activities to break up the day and build camaraderie off the clock. During the day, you can zen out in one of our weekly yoga classes, participate in a ping-pong tournament on the patio, or play a game of foosball in the game room. Take the competition to the field by joining a Build.com sports team - from soccer to softball, kickball to basketball, you'll have no trouble getting involved.
Customers First
Customer Experience is our top priority at Build.com. With the customer service, marketing, and software development teams all located at our headquarters in Chico, CA, we are always dedicating a 110% to our customers. From shipping issues to site maintenance, operations run fully in-house, which means fewer fires, fewer delays, and more happy customers.