How to Choose a Bathroom Sink
Written by:
Tips for finding the perfect sink for your style and space
When it comes to bathroom sinks, fashion and function are not mutually exclusive. High traffic baths and posh powder rooms alike can benefit from chic design and innovative features.
Take some time to research your options for products that look and work as you want them to. With so many styles, shapes and finishes available, choosing the right sink for your space can be a challenge. We've put together some tips to help.
Installation Types
It's possible to replace just the sink as long as the new piece fits your existing cabinet or vanity. If you're doing a complete remodel, your options are only limited by your budget and the size of your bathroom. Start by measuring your space, then decide how your sink is going to be mounted.
Sink Material
Choose a sink with the shape, material and finish to complement your décor. From classic to trendy, there are options for every taste.
Size
Remember to consider depth when choosing a bathroom sink and faucet combination. Shallow sinks require a faucet flow that won't cause over-splash. Vessel sinks call for faucets that are tall enough to clear the lip of the bowl.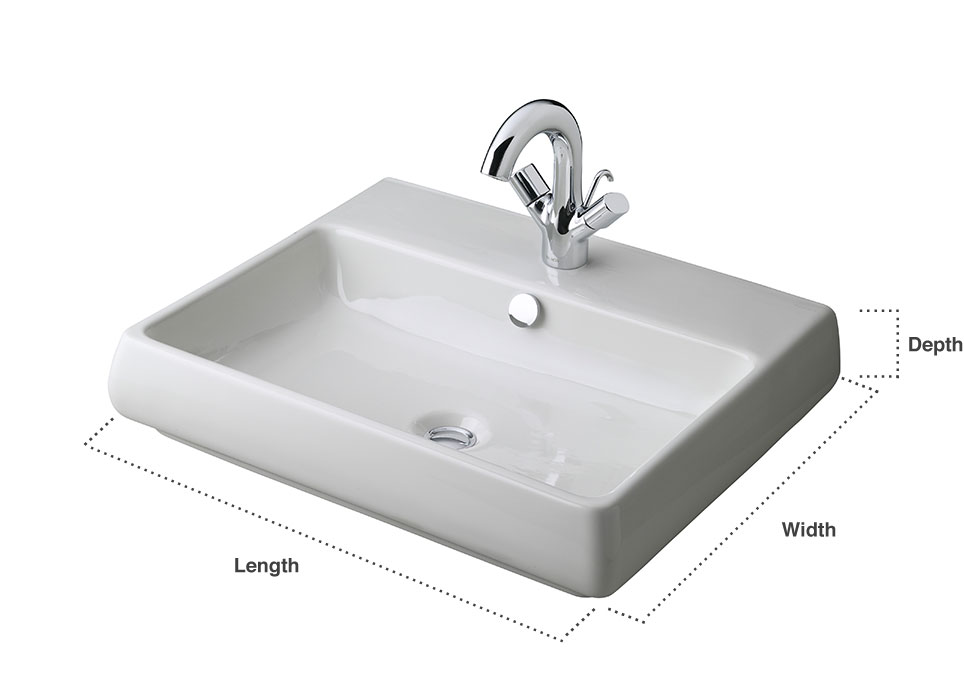 Faucet Holes
Every sink has a faucet configuration to match. A single-hole sink will only accommodate a single-hole faucet. Three-hole sinks are categorized by the distance between the faucet centers and can be used with widespread faucets, centerset faucets (with coordinating measurements), or one-hole faucets with the addition of an escutcheon plate.