How to Choose a Bathtub
Written by:
Bathtubs are all about comfort and relaxation. Make sure you find one that fits your needs and your space with this Bathtub Buying Guide.
One of the first decisions you will need to make in your bathroom remodel is choosing a bathtub that fits the design, but also meets your needs for optimal relaxation. Make sure you consider the material so you can ensure the water maintains the right temperature. Consider length to make sure you fit in the bathtub comfortably. And don't forget to have the tub waste at the right height so your tub holds enough water when you are bathing.
Bathtub Type
Based on your bathroom's space for your bathtub and your needs, this will determine the bathtub type that you will need.
Bathtub Sizing
After you determine the type, then you will determine the dimensions you will need.
Length x Width x Height (sometimes height is referred to as depth)
Bathtub Features
Once you have determined the type of bathtub you need, then you will want to consider the different types of features.
Whirlpool jetted tubs
Also know as a jetted tub
Place water jets near major muscle groups
Produces vigorous water movement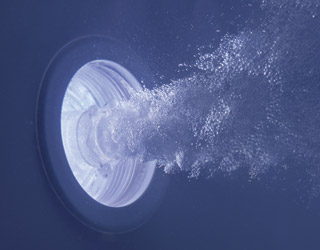 Air jetted tubs
Feature tiny holes to push air out
Step up in function and price
Produces soothing water experience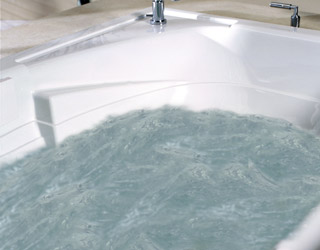 Soaking tubs
Most common tub type
Standard tub without added water features
Most affordable type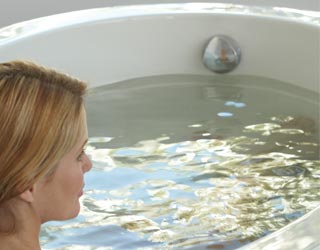 You will want to educate yourself on the material options for bathtubs. The material can affect the price, weight and durability of the bathtub.

Copper tubs
Durable material
Highly visual material
Ages gracefully over time
Recycled material
Cast iron tubs
Strongest and most durable
Absorbs sound the best
Very heavy material
Make sure you properly support it
Fiberglass tubs
Durable material
Highly visual material
Ages gracefully over time
Recycled material
Enameled steel tubs
Lighter alternative to cast iron
Susceptible to chipping
Noisier option
Small selection
Americast tubs
Light weight material
Less expensive
Alternative to cast iron
Retains heat well
Complete Your Bathtub
A bathtub is more than just the tub. I also want to help you find the right faucet, the right shower door if you need it and attempt to answer other questions that may come up as you choose the perfect bathtub.
Bathtub Faucet
You will need to choose the right faucet for your bathtub. If you are doing a shower bathtub combo, you will get a combo faucet with shower head. If you just need a bathtub faucet, you can choose from deck mounted, wall mounted or floor mounted.
Bathtub Faucet Only
Bathtub Accessories
Do not forget about these accessories to complete your entire bathing experience. While some are just for comfort, other accessories are really important to make sure you have when you purchase a tub.
Bathtub Accessory Basics
Bathtub Safety Accessories
Bathtub Storage Accessories