Our Network of Stores

The Build.com Network of Stores is your online source for home improvement products and information, providing online stores in categories such as faucets and plumbing fixtures, lighting, door hardware, heating/venting, and many more. We offer the best value by providing our customers with the convenience of shopping from home, better selection, security, quality content and unsurpassed customer service. Learn more about Build.com. Visit corporate site.
FaucetDirect.com
From faucets and sinks to toilets and fixtures, FaucetDirect.com is your source for the lowest prices on plumbing products anywhere. We have the best selection and we pride ourselves on providing world-class customer service. In addition, we offer free shipping on all purchases over $99.
Shop Now
LightingDirect.com
LightingDirect.com offers the finest indoor and outdoor lighting fixtures, as well as ceiling fans for any occasion. Our selection of lighting is the best anywhere, and our world-class customer service representatives are friendly knowledgeable, and patient. Also, all purchases over $49 qualify for free shipping.
Shop Now
VentingDirect.com
VentingDirect.com has the widest selection and the lowest prices on top-name brands in the ventilation industry. From range hoods by KOBE to bath fans by Panasonic, we are your source for everything ventilation. Our customer service is top-notch, and you can qualify for the lowest shipping rates on select purchases.
Shop Now
HandleSets.com
Swapping out your door hardware is a simple and effective way to upgrade your home. From levers and knobs to handlesets and locks, HandleSets.com is your source for everything door hardware-related. We offer the industry's best customer service, and all orders over $199 qualify for free shipping.
Shop Now
PullsDirect.com
By adding stylish cabinet hardware to your kitchen, bathroom, or bedroom, you upgrade the rooms overall décor. PullsDirect.com has the widest selection of knobs, pulls, hinges, and home accents on the Internet. We offer top-notch customer service, and all orders over $99 quality for free shipping.
Show Now
VentingPipe.com
When it comes to ventilation for your homes chimneys, stoves, and vents, VentingPipe.com has the best selection online, the industry's best customer service, and the lowest prices. We also offer product and installation guides, the top-name brands, and shipping specials on select purchases.
Shop Now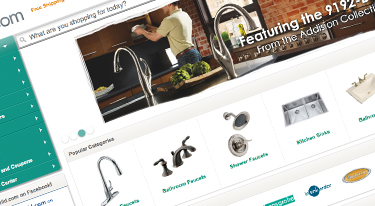 Faucet.com
The New and Improved Faucet.com brings top of the line and best selling Faucets, Fixtures and Accessories to the forefront. Offering only the finest and highest rated Plumbing products, our hand picked product offering ensures you get the best service, top products and superior experience in online shopping.
Shop Now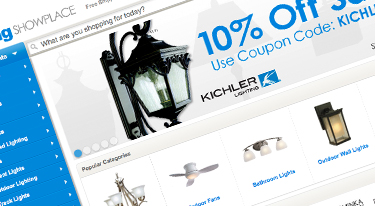 LightingShowplace.com
No matter the lighting you need, LightingShowplace.com is your premier source for chandeliers, bathroom lighting, and more! Offering a focused product selection, free shipping on all orders over $49, no restocking fee, and unbeatable customer service, let LightingShowplace.com make your shopping experience easy and fun.
Shop Now
Build.com and the Build.com Network of stores are constantly working to provide the excellent customer service, prompt delivery, and competitive pricing. At Build.com, we're proud of the relationships we have built with our customers and honored by the excellent reviews and ratings awarded us over the years. Visit BizRate.com or Better Business Bureau to see some of our reviews and ratings.
When you shop the Build.com Network of Stores, you have one account, one login, and one password, and the checkout is the same for every store. We think it's an easy and effective way to shop for home improvement products.
If you want to find out what's new in plumbing, lighting, and door hardware, sign up for our Build.com Newsletter. It includes helpful how-to tips, specials, and coupon codes exclusive to newsletter recipients.