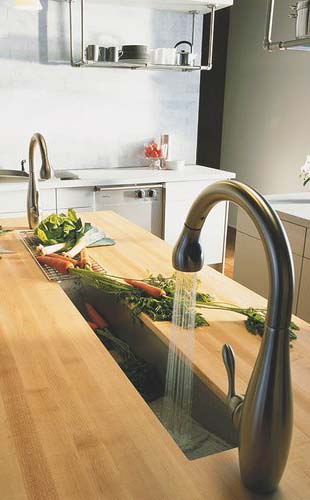 Kohler Faucets are world- famous for their striking designs and flawless performance. Build.com is proud to offer a huge selection of these faucets and sinks to our customers.
Making the perfect match for their great sinks, Kohler faucets come in many designs fit for even the most demanding tastes. These faucets will make a statement in your kitchen or bathroom, reminding your visitors of your good taste. Plus they're flawlessly crafted from the finest materials.
At Build.com you can order the sink and faucet you want to build the perfect kitchen or bathroom for yourself and your family. The right faucet will clean your dishes and hands quicker and are totally customizable with temperature sensitive taps in an amazing assortment of styles.
We make it easy to purchase the right faucet, our customer service specialists are standing by to answer all of your product questions, address any concerns you might have, and help you put the perfect sink and faucet combo together, call (800) 375-3403 to speak to someone 7 Days a Week.
Whether you're remodeling an outdated kitchen or you're creating a new bathroom from scratch the best place to make the biggest impact is your choice of faucet, from it all good things flow.