Ten Tips When Determining Your Kitchen Budget
Written by:
1) Kitchen Remodel Average Costs
According to the US Census Bureau, people spent $5,000 on kitchen improvements with over 35% who did the project themselves. Kitchen remodels range from a small update to an entirely new kitchen.
3) Base Your Budget on Your Home Value
Make sure to budget your kitchen remodel no more than 10 to 20 percent of your home's total value. This will keep you from overspending.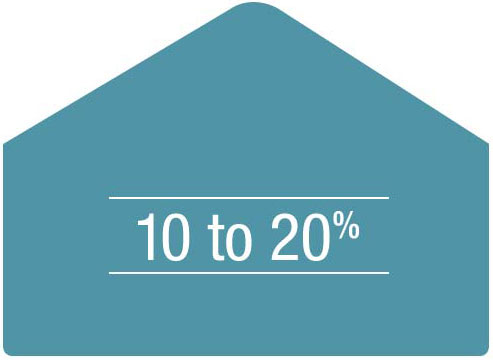 4) Choose Your Favorite Style of Kitchen Remodel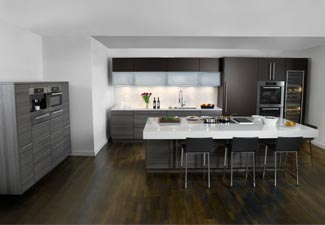 Gourmet Kitchen
Large workable space for prep and cooking
Top appliances, faucets, and sinks for optimal cooking

Kitchen layout keeps flow between the sink, stove and fridge easy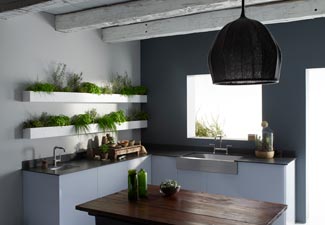 Kitchen for Entertaining
Open kitchen area facing out to a living area
Keep major appliances and work spaces, such as sinks, to the perimeter
Large island in the center to accommodate guests and provide space for the cook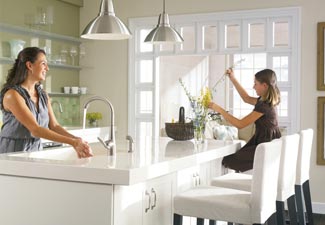 Family-centered Kitchen
Sitting area in the kitchen so family activity can come together
Lower countertop area for younger children to reach or a bar stool for higher counters
Keep major appliances to the perimeter of the kitchen
5) Five Ways to Save on Major Kitchen Features
Update your cabinets instead of buying new ones -- i.e. add new hardware, re-paint or re-stain, or remove doors for a new look
Design around your countertop instead of buying a new one -- i.e. update your backsplash or add under cabinet lighting
Upgrade appliances smartly -- i.e. keep them in the same location because moving gas and electrical hook-ups can be expensive
Design lighting at the beginning -- i.e. deciding on electrical needs before the remodel will save you money later on
Don't change your kitchen layout -- i.e. structural changes can become rather costly
Finding ways to maximize storage space will help to optimize how you organize your kitchen.
Consider doing the remodel yourself
Hire subcontractors for electrical work or major plumbing
Hire contractors for major layout and structural changes
Check out this DIY before and after where Gary only spent $6000 in Build.com fixtures another $2000 for the counter tops.
10) Enjoy Picking Out All of the Options and the Process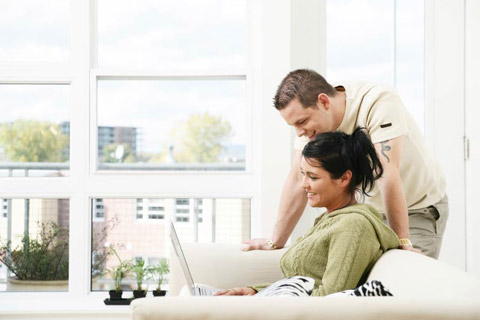 Start your kitchen project off right and shop with Build.com. We offer a team of dedicated service specialists, hassle-free shipping, and the largest selection of products to fit your style and budget.