Build a Smarter Garden Bed
Keep your organic garden weed free with this DIY garden bed.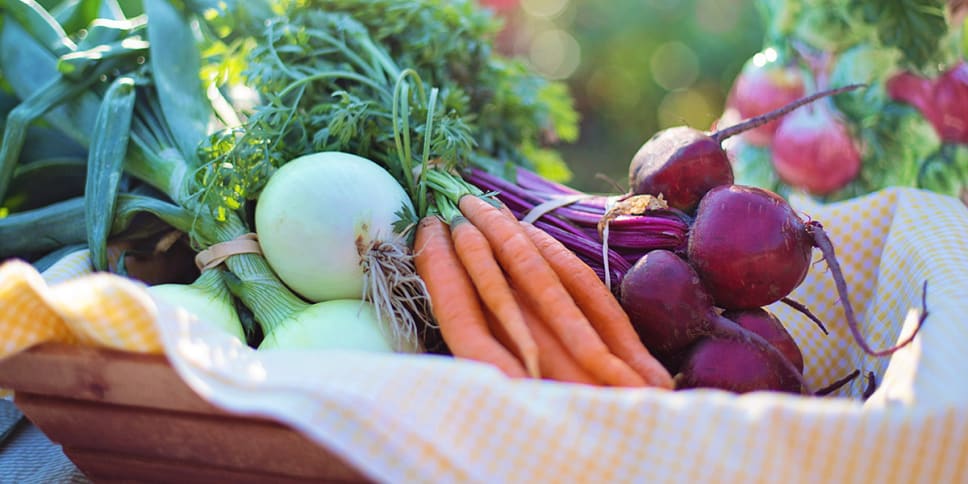 Building a garden bed is a simple process that almost anyone can do, but not all garden beds are created equally. We're going to show you how to build a bed that is weather resistant, keeps out weeds and pests, and thrives in your yard. This isn't your average garden bed — this is smarter.
Milan breaks down how to make your own smarter garden bed. With step–by–step instructions, some exclusive tips & tricks, and all the information you'll need. You'll be building your own bed like a pro in no time.
Step by Step Instructions
Step 1 - Find the perfect spot
A raised bed can help your garden flourish—it assists with proper drainage and makes it easier to use high-quality soil. Before building your bed, select the proper location for it in your yard. The best place for a raised bed is an area of dirt with adequate sunlight which can be easily reached by your sprinkler system or a hose. Make sure the area is cleared of rocks, clay soil, sand, and other poor conditions. Even though new soil is going in the bed, it's still crucial to have a good foundation below.
Step 2 - Prepare your supplies
4 Redwood posts, 4" x 4" cut to 11"
2 Redwood stakes, 1" x 1" cut to 2'
Redwood 2" x 6", enough length to border the bed twice
3" Exterior screws
Hardware cloth
Landscaping cloth
Drill
Circular saw
Hammer
Staple gun
Carpenter's square
Utility gloves
Step 3 - Build your raised bed
Cut the 2"x6" pieces of lumber to the length of your choice. Using a carpenter's square to make sure your corners are perfect, screw the 2"x6" planks to the 4"x4" posts. Pre-drilling the holes will avoid splitting. You'll also want to secure the landscaping cloth and then the hardware cloth to the bottom of the box using a staple gun. This is an absolute lifesaver, as it keeps weeds and pests away from your vulnerable veggies. After all is assembled, use the 1"x1" stakes to stabilize the longer sides of the garden box. Presto! You're almost ready to plant.
Step 4 - Get ready to garden
Purchasing soil in bulk from your local landscape supplier will help ensure that it's the right choice for your area. The soil should be screened for rocks, mixed with compost or fertilizer, have no chemical odors, and low levels of sand, clay, and seeds. Visit planthardiness.ars.usda.gov to determine your Plant Hardiness Zone and find out the best time to start planting in your area. Now that you have a raised bed, soil, and know when to plant, visit your local nursery to choose your plants.