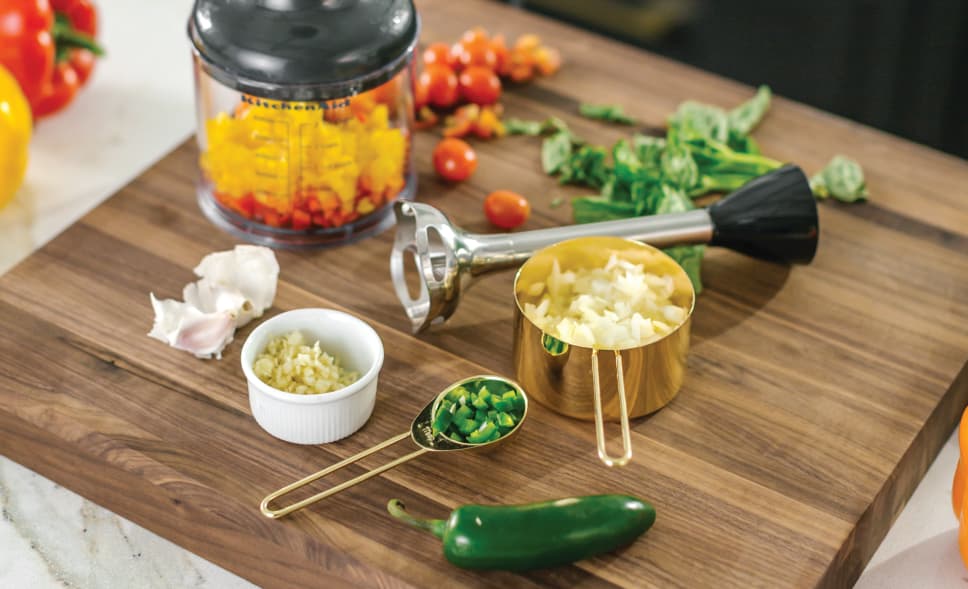 Lemon Basil Salsa
Try this fresh twist on a classic summer dish.
Lemon basil adds a fresh twist to a classic summer favorite. Look for the herb in warmer months at farmers markets, health food stores, or you can grow it yourself. The slightly sweet, citrus flavor pairs well with fish or chicken and is a great alternative to traditional mango salsa.
Ingredients
1 red bell pepper, diced 1 yellow bell pepper, diced 1 orange bell pepper, diced 1 large jalapeno ,diced 4 cloves garlic, minced ½ cup diced red onion 3 cups diced tomatoes ½ cup loosely packed lemon basil 1 tsp fresh ground pepper 1 tsp kosher salt
Instructions
Combine peppers, onion, tomato, and garlic. Snip the lemon basil into narrow strips with kitchen scissors, working down from the tip of the leaf. Add to pepper, onion, tomato, and garlic mixture. Add the salt and pepper and stir well.