New Product Spotlight: Flambeau by Maxim Lighting
An exquisite collection featuring cylindrical glass shades on unique metal frames.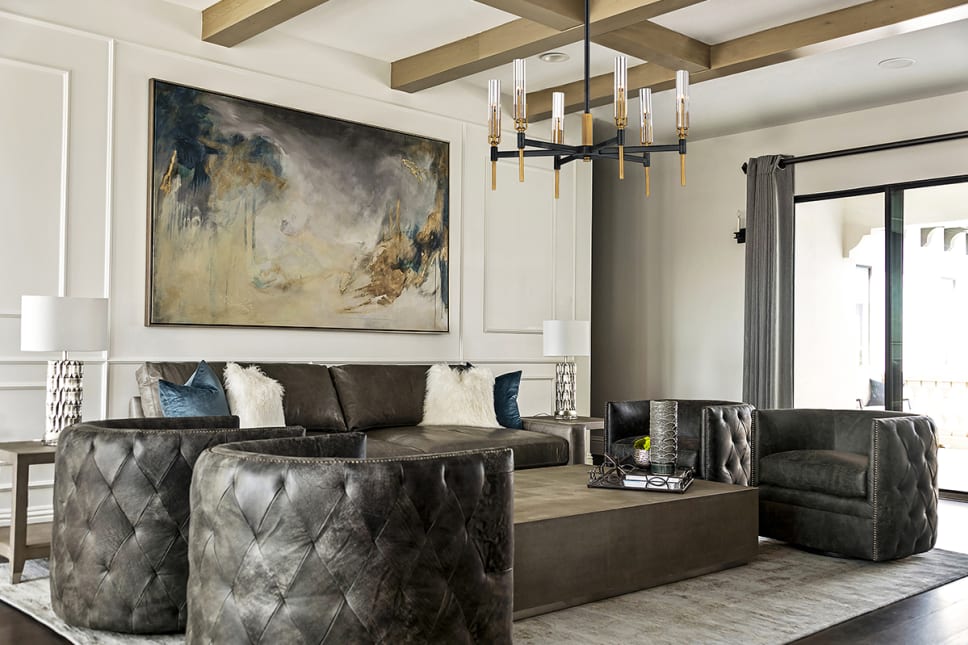 Flambeau by Maxim Lighting is an exquisite collection featuring scalloped cylindrical clear glass shades on unique metal frames, finished in a combination of black and antique brass. The collection exemplifies soft modern style, which combines the clean lines of modernism with warm contrasts. The pairing of these two styles results in a welcoming, yet structured design that's at home in any space.
Much of the Flambeau collection is defined by the modern style at its heart. The right angles, straight lines, neutral colors and intentional asymmetry create a geometric look that is striking from any angle. The "soft" aspects can be found where linear design and black finishes contrast with scalloped cylindrical glass shades and warm antique brass. The two-tone color scheme and addition of unique materials, like crackle glass shades, make these lighting elements both interesting and elegant to behold.
Soft, modern style lighting can be used to great effect throughout the home. The cascading design of the chandeliers, for example, can be placed over a dining table or used as an entry fixture. The assortment of chandeliers and multi-light pendants give you plenty of options for statement pieces, but don't forget about smaller lights as well.
Two-light wall sconces encompass the best features of the collection in a smaller package that's ideal for hallways and accenting features. Choose one of each mirror image wall sconce, designed to be paired together, to perfectly frame a fireplace. Mini pendant lights are stunning when hung as a single fixture or grouped together in an artistic formation. Choose from pieces that feature between one and eight lights, depending on the size of the room and the type of impact you want to make.
Exquisite Details
Shop Flambeau by Maxim Lighting to incorporate soft, modern style into any room of your home, as main or accent illumination. Whichever piece you choose, you're sure to love the inviting warmth and exquisite details found in the Flambeau collection.