Trends & Influences: Old World Estate
European style commands old world elegance in cooking, eating and living. Blend jewel-toned colors for a unique look.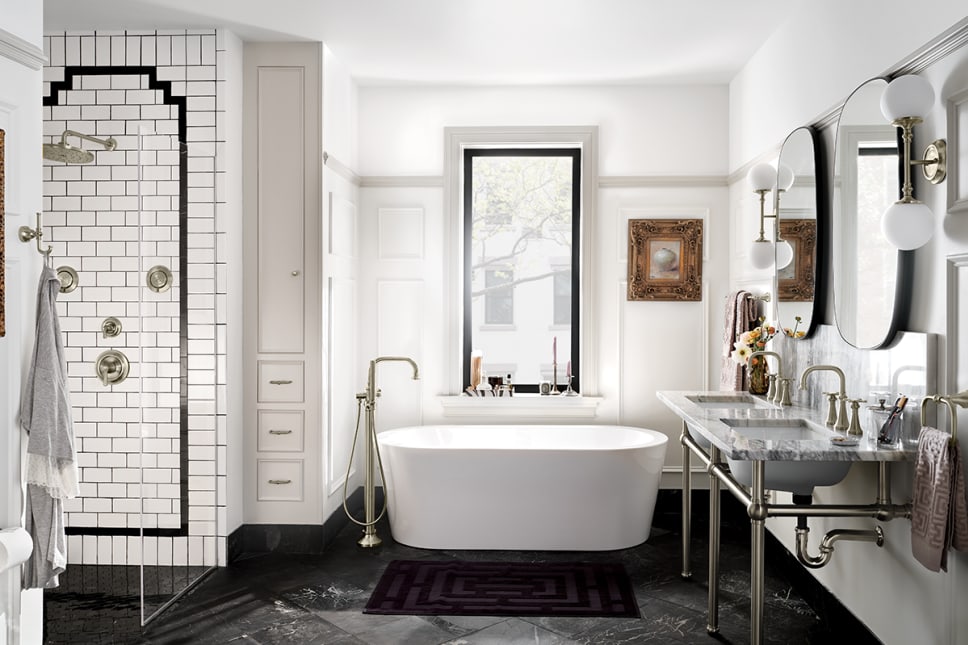 In the same vein as Royalcore and Gothic, the Old World trend is grand and heavily-influenced by the Old European manor. We will see this style in flooring, sinks and hardware with earthy materials like tile or limestone. Consider Grecian marble countertops, travertine fixtures and Parisian-inspired chandeliers.  
Other important elements include oversized furniture pieces and deep texture on walls, fabrics and flooring. This style calls on a number of other European influences, such as French Country, Tuscan, Spanish and Mediterranean.
A grand chandelier centered over a table with enough seating for the entire family is how Old World style establishes itself.  
A home bar also looks fabulous in this space. A freestanding bar or bar cart is the perfect place to store what you'll need to survive any family meal.
When it comes to plumbing elements, consider inspiration such as old hand pumps and pieces that are wrought iron-look. Lighting can be heavy in appearance and reminiscent of torches.
Sleek and Modern is not the style to aspire to with this look. Stoves here are suggestive of wood-burning ovens, while oven hoods are oversized to call to mind large chimneys meant to eliminate smoke from the kitchen.
Estates often had outdoor kitchens to avoid heating up the home, and outdoor cooking is a lovely practice to continue. Wine storage is important here as well, with old estates traditionally having underground or cave storage. Here we have wine refrigeration to keep any collection at ideal temperature.
The kitchen is the center of the home, and in the Old World style, cooking was the main activity. The oven and range are stately and elaborate. Here is an opportunity to add some bold color as well!
Consider colored sinks, ovens, stoves and plumbing fixtures in metal tones, and even pounded textures that call to mind iron workers.