How to Install a Towel Bar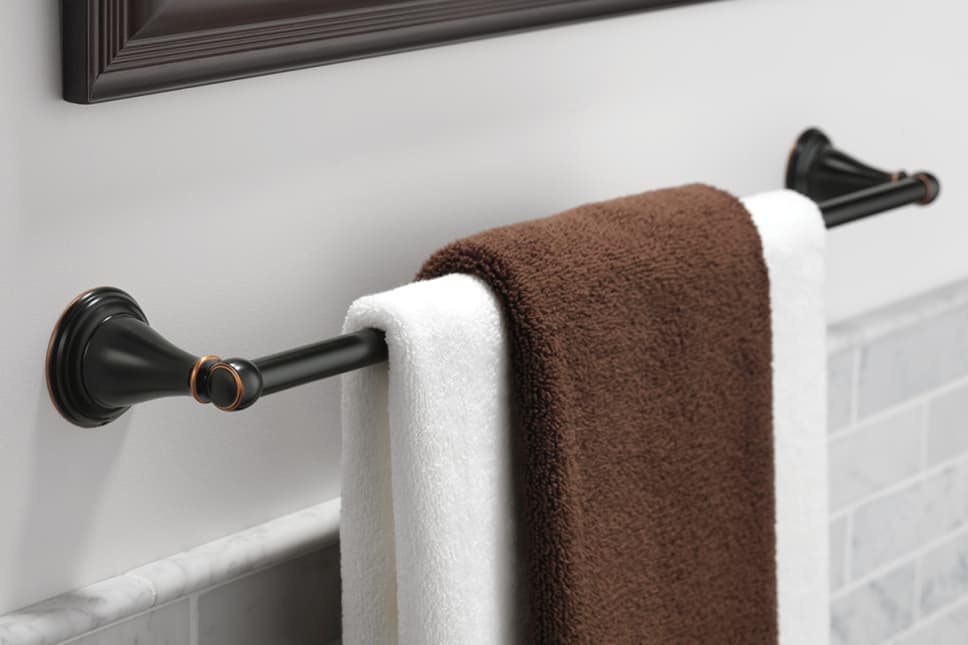 A towel bar is essential to keeping the bathroom clean, hygienic, and organized. And it's typically incredibly easy to install.
Tools/Materials
Screwdriver
Allen wrench
Hammer
Level
Step by Step Instructions
Step 1
Determine where the towel bar will be mounted. Affix the included template to the wall using masking tape, and make sure it's straight with a level.
Step 2
Start the screw holes. Using screws that come with the towel bar, poke though the template until you make marks on the wall. Remove the template from the wall.
Step 3
Install wall anchors. These should also come with the towel bar. Using a ¼-inch drill bit or screwdriver, create shallow pilot holes in the wall for the wall anchors. Push the wall anchors into the holes, and tap them in with a hammer.
Step 4
Install the mounting bracket with the provided screws.
Step 5
Attach towel bar to the mounting brackets. Tighten the wall anchor screws (likely with an included Allen wrench).