Trends & Influences: Eco-Mindfulness
Make any home environmentally friendly with mindful upgrades, from lighting and fixtures to appliances and plumbing.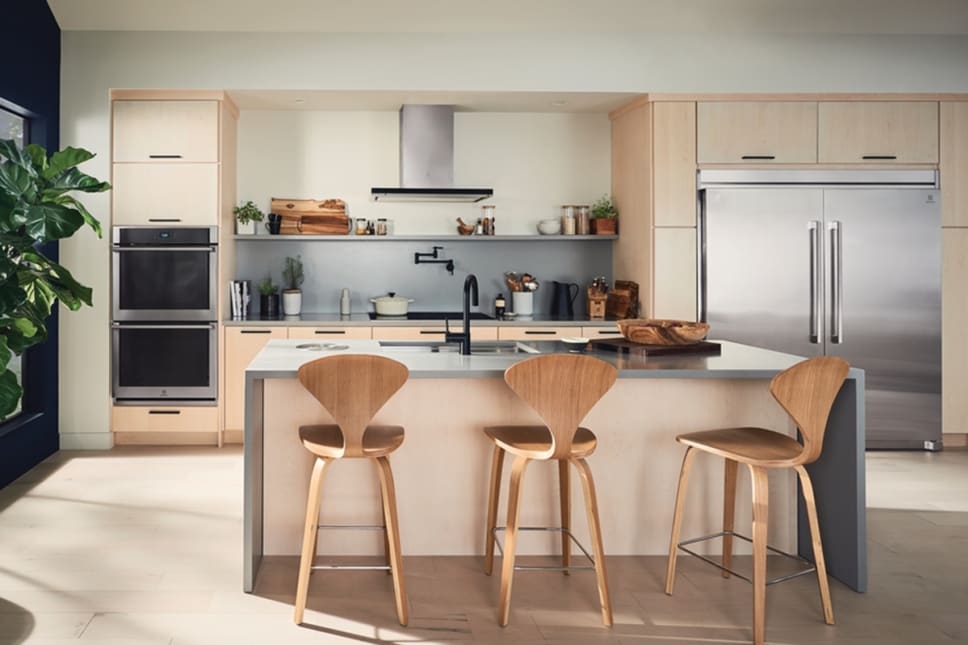 This year will see a rise in consumer environmental awareness; of products that promote conservation, room designs that are eco-friendly and materials that are sustainable. With this in mind, homeowners and designers will increasingly pursue earth-conscious plumbing fixtures, recycled materials whenever possible and smart appliances that use less energy.
Products made from sustainable materials, such as bamboo and cork flooring, will see a rise in popularity in the renovation market. Moreover, consumers will opt for non-toxic and chemical-free materials in the design and material usage in every stage of a project.
Eco-Mindfulness can be reflected by the little details and the big design pieces. Start small by switching to LED lighting, for example. LED lights are energy efficient and produce zero toxic elements, so they're a quick and easy improvement. Other options include low-lead compliant faucets and water-conserving showerheads. These lights and plumbing fixtures are available in a wide variety of styles and finishes, so you're sure to find the perfect piece for any space.
You can also make dramatic changes by turning to Energy Star rated appliances, which must meet strict energy-efficient requirements determined by the Environmental Protection Agency. Oftentimes the decision to be more environmentally friendly can lead to a more healthful lifestyle. Steam ovens, for example, tend to use less energy than traditional ovens, and they better preserve the nutrients in food. Touchless faucets use less water overall, and they help discourage the spread of germs and bacteria.
Ceiling fans are an excellent way to keep the home cool without running the air conditioning all day long. Some have remotes or smart features, so you can easily control the airflow. Smart home thermostats are another incredible way to conserve energy and make your life easier. You can adjust the temperature as needed, and many are set up to alert you if there is a problem with your system. Look to low-flow toilets and bidets with auto-timer shutoff functions for more opportunities to help the environment and upgrade the bathroom.
Seek out washing machines that guarantee high-quality energy efficient performance. Many have features that also conserve water, like automatically modifying the water levels depending on how full the washer is. Use water in a different way with an in-home bottle filling station. You'll reduce your consumption of disposable plastic bottles and stay hydrated! 
Materials are incredibly important to eco-friendly design; there are a wealth of recycled, reclaimed and sustainable choices for building supplies, fixtures and décor. Pair these with LED lights and energy-efficient appliances to create a home that's as welcoming to the environment as it is to residents.